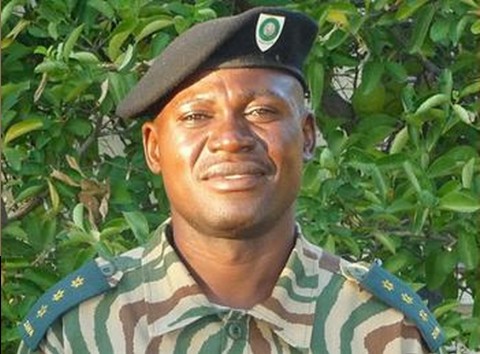 The Zambia Wildlife Authority (ZAWA) has saluted its partner, African Parks for putting up K60,000 for any information that will lead to the arrest and conviction of culprits involved in the fatal shooting and killing of Liuwa Plains National Park Ranger, Dexter Chilunda last Friday.
Mr. Chilunda who was put to rest on Monday, May 26, 2014 was shot in the chest while investigating gunshots which had being heard by Park Rangers stationed at a ranger outpost in the park.
ZAWA Acting Director General Kampamba Kombe described Mr. Chilunda as a hardworking and humble leader that the Authority will greatly miss.
This is contained in a statement released to ZANIS in Lusaka May 28th by ZAWA Communications and Public Relations Officer Mwila Muliyunda.
And African Parks, the managers of the Liuwa Plains National Park, in a statement said it is believed that Mr Chilunda encountered two poachers in the central area of the park and one of them shot him at close range with a shotgun.
African Parks chairman Charles Milupi said Police and Park rangers investigating the incident have followed tracks leading from the scene and are following up concrete leads and that a reward of K60 000 has been offered for information leading to the arrest and conviction of the culprits.
Mr. Milupi said park management had been informed of the shooting at 09:00 hours on Friday and rushed to the scene whilst putting emergency evacuation plans in place.
He said every effort was made to assist the  injured officer but that sadly he was pronounced dead on arrival at the Park's Matamanene Camp, from where he was to be airlifted to Livingstone.
He said management had arranged for a medivac jet to airlift Mr Chilunda from Livingstone to a hospital in Johannesburg for emergency treatment.
Mr. Milupi described Mr Chilunda as an experienced and dedicated wildlife law enforcement officer who was highly respected by his colleagues.
"Dexter's untimely death is a loss not only to Liuwa Plain, African Parks and the Zambia Wildlife Authority, but to Africa's entire conservation community.
"We will do everything in our power to bring the perpetrators of this murder to justice. Tragically though, even if justice prevails, this will not replace a valued law enforcement officer whose commitment and attributes as a conservationist were exemplary," Mr. Milupi said.
He said Mr. Chilunda's family would be financially provided for in terms of the life-insurance policy put in place by African Parks.
Mr. Chilunda has left behind a wife and four children.