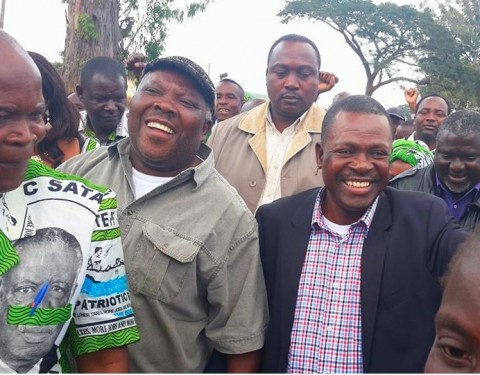 On Monday 19th May 2014, Chief Chimbuka of Chinsali in Muchinga Province was quoted by the Daily Nation banning Justice Minister Wynter Kabimba from entering his area for allegedly bringing confusion in PF.
The chief also threatened to resign from his crown if President Sata will continue allowing Mr Kabimba to dominate the party to a point of overshadowing the presidency.
The traditional leader in an interview from Chinsali said if President wanted to kill PF he should anoint Mr Kabimba as his successor.
Chief Chimbuka claimed if Mr Kabimba was left alone it would be difficult for the party to remain united and reorganized for the 2016 general elections.
He said party members and the general citizenry were aware of the fact that there was a section of the media that was determined to rebrand the PF Secretary General for his political ambitions.
Chief Chimbuka said if the party could easily excommunicate Kasama Central Member of Parliament Geoffrey Bwalya Mwamba for differing with President Sata, it was also possible for the Head of State to listen to the cries and appeals of party members over Mr Kabimba.
Radio Mano