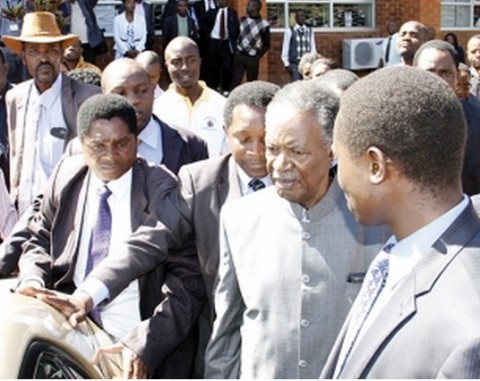 Constitutional Lawyer Ludwig Sondashi has charged that President Michael Sata conducted himself in a manner not befitting a Head of State when he appeared in Court in person to testify in matter he has sued the Daily Nation newspaper for defamation.
Dr. Sondashi notes that the Head of State is protected from prosecution by the constitution and therefore should not be at ease to sue people at will.
Dr. Sondashi, who is also Forum for Democratic Alternatives (FDA) president has told Qfm news that a Head of State should be thick skinned to people's criticism aimed at provoking him.
He says if the President feels aggrieved, he should allow the State to deal with such a matter as it is already in the Republican constitution that any malicious statement against the Head of State is criminal and the State itself is to prosecute anyone speaking maliciously against the head of State.
And Dr. Sondashi has observed that the fact that President Sata decided to testify in person in court is unprecedented.
He says he is of the view that the President should not have gone to court to testify in person when he has immunity from prosecution.
QFM Radio