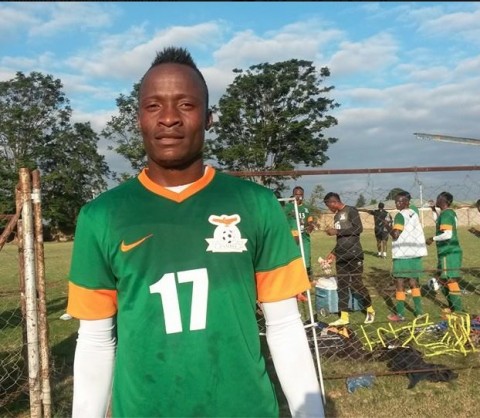 Red Arrows and Zambia midfielder, William Njobvu has been ruled out of action for at least three weeks after tearing his right thigh muscle in training on May 20th.Team Doctor, Mwila Lupasha has confirmed.
"On a sad note I wish to confirm that William tore his muscle in training this afternoon and unfortunately, he will have to miss action for at least three weeks, I shall inform his club doctor and officials immediately of this sad development" concluded the medical pratitioner.
Njobvu recently joined Red Arrows from Cyprus and has managed to attract the Chipolopolo trainer's attention who quickly included him on his revised list of players to report for the May local Chipolopolo camp.
Meanwhile Patrice says he is very impressed with the level of committment exhibited by all those that are in camp
And FAZ Technical Director, Honour Janza says the monthly Chipolopolo camps being called are a very important step in keeping a close eye on all those the technical bench belives have potential to wear the Zambian colours.
"We have a very tight schedule this year in the Afcon qualifiers which involve playing six games in a very short periode of just below two months. The games will be intensive and as such some players may tire out or just get injured on the way. It is very important that we create a big reseviour from which to tap players for this huge assignment" Janza explained.