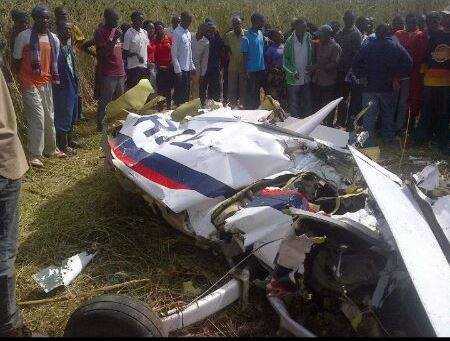 A Zambia air force plane crashed on Monday during a routine training exercise, killing two people including the force's second-in-command,  defence minister, Edgar Lungu said.
Edgar Lungu said the plane was being flown by deputy ZAF commander Muliokela Muliokela, who was partnered by Colonel Brian Mweene.
"It is with deep sorrow and grief that we announce the a Zambia Air Force (ZAF) SAAB MFI-15 plane crashed in Lusaka west killing two crew members" Lungu said.
The cause of the crash is not yet known but an investigation is underway.