ZAMBIA's Mohammed Essa has scooped the the Airtel Money Rally Zambia by two minutes 38 seconds to slash Gary Chaynes' FIA African Rally Championship (ARC) lead to eight points.
Essa, who dominated the rally from start to finish to move to 50 points, secured his third successive ARC home title after bringing his Madison General Subaru Impreza N16 home in three hours three minutes.
Kenya's Jaspreet Singh Chatthe grabbed second place in a Kibos Mitsubishi EvoX ahead of Ivory Coast's Chaynes driiving an identical car which finished the rally four minutes 47 seconds slower than the winning time.
Rwanda's Giancarlo Davite, also in an EvoX, shrugged off an array of problems that included two tyre punctures in the last three stages to finish fifth overall and fourth in the ARC race.
African champion Jassy Singh's younger brother Muna Singh jr finished in a remarkable fourth place overall behind the wheels of a Subaru N10 which was previously driven by Zimbabweans Conrad Rautenback and Jamie Whyte.
The following are the Airtel Money Rally Zambia provisional final results:
Overall
1. Mohammed Essa 3:03:00
2. Jaspreet Singh Chatthe 3:05:38
3. Gary Chaynes 3:07:47
4. Muna Singh jr 3:15:59
5. Giancarlo Davite 3:21:59
6. Azim Ticklay 3:51:07.
7. Chimanga Biyela 3:55:10
8. Kelvin Mhlanga 4:01:46
9. Farook Ticklay 4:09:02
10. Yazdaan Ticklay 4:20:30
11. Vyon Pinto 4:34:38
12. Jurgen Sauter 4:48:30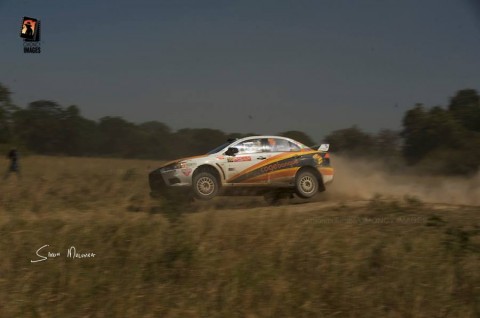 ARC
1. Mohammed Essa (Zambia) 3:03:00
2. Jaspreet Singh Chatthe (Kenya) 3:05:38
3. Gary Chaynes 3:07:47 (Ivory Coast) 3:07:47
4. Giancarlo Davite (Rwanda) 3:21:59
ARC standings
1. Gary Chaynes (Ivory Coast) 58 points
2. Mohammed Essa (Zambia) 50
3. Jaspreet Singh Chatthe (Kenya) 33
4. Giancarlo Davite (Rwanda) 27