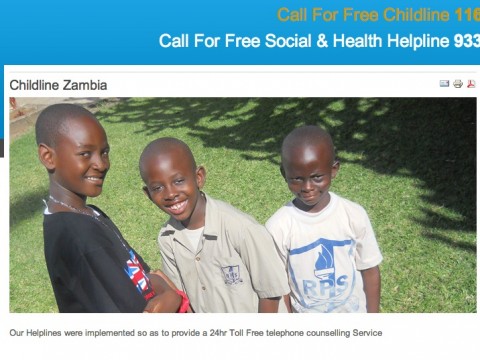 Childline Zambia, a Non-Governmental Organisation (NGO) dealing with issues to do with child protection, has described the levels of child abuse in the country as alarming.
Childline Zambia Programs and Monitoring Manager, Don Miyanda, has since called on government and other key stakeholders to put in place stringent measures to redress the situation.
Mr Miyanda told ZANIS in an interview that it is imperative that the country comes up with strict penalties slapped on perpetrators of child abuse in order to deter would-be offenders.
He said children are the future leaders and hence need to be protected by government and all well meaning citizens.
Mr Miyanda called on children who are being abused by their parents or guardians to speak out for them to receive help.
And Mr Miyanda said his organisation has in the past one year reached out to more than 330, 000 children and young people.
He said Childline hopes to reach out to more children this year and in the years to come.
Childline Zambia is today celebrating the International Child Helpline Day which is being commemorated under the theme "The Right to be heard".