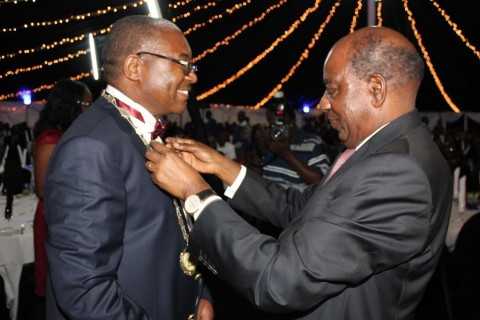 Zambia Institute of Chartered Accountants (ZICA) president Wesley Beene has implored graduating students to observe and comply with the provisions of the accountancy profession ethical code of conduct during their discharge of duties.
Speaking during the 7th ZICA Graduation Ceremony, Mr Beene said the onus is on every accountant to uphold the ethical guidelines of the profession.
He observed that any accountant who chooses to ignore the laid down ethical standards risks denting the profession.
The ZICA president said employers and clients now demand for quality work from accountants hence the need to observe the ethical code of conduct.
He stressed that accountants who neglect to follow the laid down guidelines compromise the quality of their work performance.
Meanwhile, Mr Beene has advised the Local Government Service Commission to employ qualified accountants. He revealed that most of the accountants working for local authorities are semi skilled which should not be the case.
Mr Beene urged the commission to emulate the central government and employ qualified registered accountants.
The ZICA president said the only way to seal financial management leakages in the public and private sector is by employing qualified certified accountants.
And speaking earlier ZICA Acting Secretary and Chief Executive Chansa Chiteba appealed to graduates not to relent in their academic studies but continue upgrading their profession.