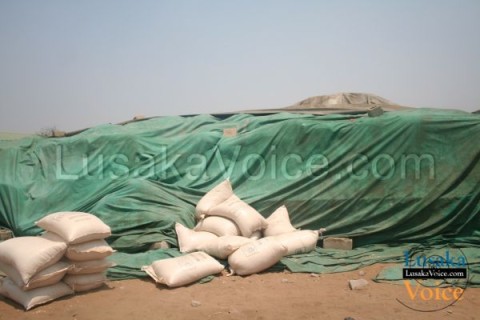 ZAMBIA will have to explore an alternative market for excess grain after one of its major export destinations Zimbabwe, slapped an indefinite ban on maize imports.
According to that country's Agriculture Minister Joseph Mtakwese, his Government decided to ban all maize imports amid a recent predicted bumper harvest in the Southern African country that had experienced grain deficit in the last couple of years.
Mr Mtakwese, who was quoted by the Zimbabwe Broadcasting Corporation (ZBC) on May 5, 2014, explained that the move was aimed at empowering and encouraging local farmers to grow more maize for national consumption.
But Commercial Farmers Union (CFU) president Charles Taffs said the ban was counterproductive because the country was still producing below national consumption.
Mr Taffs said Zimbabwe was yet to return to production levels achieved in the sector before the land grab campaign was launched more than a decade ago.
Zimbabwe, which should be aiming at producing 2.2 million tonnes of maize per year, is currently producing between 900,000 and one million tonnes per annum.
"We are producing way below consumption so, the ban is counterproductive because we will face a shortage going forward," Mr Taffs said.
The Zimbabwean Government has set the maize floor price for the 2014/2015 marketing season at US$390 per tonne,up from last year's $378 per tonne.
Meanwhile, Zambian Agriculture Minister Wylbur Simuusa has said the country will explore other foreign markets for its maize produce after Zimbabwe opted to suspend all grain imports.
Reacting to the move, Mr Sumuusa said Zambia would look beyond the existing Southern African regional markets for the export of maize and other cash crops.
Last year, Zambia  exported a total of 150,000 tonnes of maize to Zimbabwe under the Government to Government arrangement to help alleviate  stalking hunger in that country.
Times of Zambia