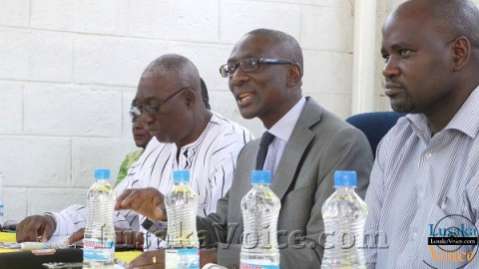 The National Restoration Party (NAREP) is set for national convention next year.
NAREP Information and Publicity Secretary, Wallace Kakoma, revealed the development to Zambia News and Information Services (ZANIS) in a telephone interview May 13th.

Mr Kakoma said preparations for the same event have since reached an advanced stage.
He stated that according to NAREP constitution, a national convention should be held after every five years to usher in new leaders who are able to take the party forward.
Mr Kakoma said at the moment, the party is on the ground to sensitise its members at the grassroots level, adding that all the positions in the party will be contested including that of President.
"All the positions in the party will be contested, including that of the President. And anyone wishing to vie for any position in the party will be given a chance to participate," Mr Kakoma said.
He lamented that the party is also mobilizing resources for the national convention which he said will be the most successful national convention conducted ever.
Mr Kakoma hinted that his party will no doubt win the 2016 general elections without difficulties.