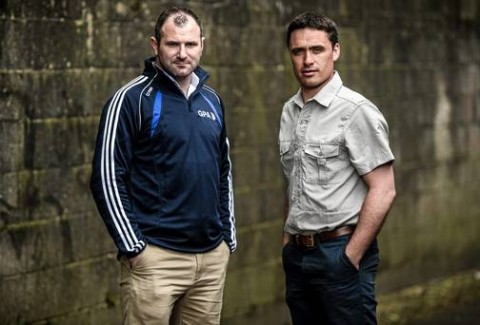 DERMOT CROWE – PUBLISHED 11 MAY 2014 02:30 AM
Steven McDonnell will join other All-Ireland medal winners and the Sam Maguire on a climb of Carrauntoohil on Friday next to raise funds for the Alan Kerins Discovery Programme, being run by the charity that is helping to alleviate poverty in Zambia.
McDonnell will team up with the likes of Ja Fallon, Seamus Moynihan and Peter Canavan as the group tackles Ireland's highest peak. McDonnell is to visit Zambia at the end of the month as GPA ambassador in a partnership programme between the Kerins charity and the players' association.
McDonnell's ten-day stay will see him attend workshops and witness the work taking place on the ground. "Being involved with inter-county teams over the years I never really had an opportunity to get involved in anything like this. My boss in work goes on these trips every year, he has been on the Niall Mellon trip, and listening to him and his own personal experience and getting feedback I became interested in doing something similar.
"I have four kids and looking at other kids and the poverty they live in and seeing how their world is compared to our own and what we perceive as being important, the difference in unbelievable. I watched a video link of the work going on in Zambia and the conditions there and it was very powerful."
Last September, McDonnell retired from playing club football with Killeavy, having ended his career with Armagh in 2011, but he didn't quit the game; he swapped one form of involvement for another. He had his first foray into management at 34 with the Armagh under 21s, defeated in the Ulster semi-finals by Donegal this year.
One of the players on his squad, Donal O'Neill, who is also from Killeavy, spent part of last summer in Zambia doing similar charity work. "When he was over last year he would have posted weekly video clips. It seems to be a great experience for anyone who attends, but I won't really know how effective it will be until I return home."
McDonnell says he was keen to stay involved in football in case he lost touch. "In the five or six months (in charge of Armagh under 21s) I have learned a lot and I suppose the beauty is that of the final squad we selected, we have over 50pc available to us next year. When you take over a group of under 21s the first thing you are fearful is lads with big egos and maybe having a head about themselves and they might mess around and bullshit their way through training. To be fair, I had around 40 committed players willing to give their all."
He isn't alarmed by Armagh's drop to Division 3, pointing to a late goal in the Down match as evidence of how narrow the margins were between survival and doom.
"Paul McGrane and Denis Hollywood are in charge of the Armagh academies from under 14 up. A lot of the '02 players (2002 All-Ireland-winning team) if not actively involved in management are in doing training sessions with these kids on a regular basis. We had three (under 21) players already in senior grade and since being knocked out three more have be drafted in and that is an encouraging sign."
Despite losing the league final, he sees Derry as a good bet for winning Ulster. "They have Donegal in Celtic Park and that is an intimidating place to go. Donegal are not a million miles away and will have a lot of hurt after last year. It is a very open Ulster championship, any one of five counties could win it."
He returns from Zambia on June 8, the day Armagh open their campaign against Cavan but too late to catch the match. "Fingers crossed the result is positive."
SOURCE –
NDEPENDENT.IE