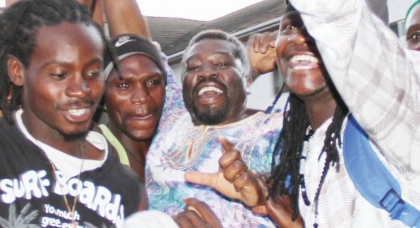 MMD National Secretary Muhabi Lungu has assured the five National Executive Committee (NEC) members served with exculpatory letters for conduct likely to bring the name of the party and the president into disrepute, ridicule and contempt that they will be given a fair hearing.
The five NEC members are party spokesperson Dora Siliya, party vice president for politics Michael Kaingu and his counterpart for administration Brian Chituwo, former Solwezi Central Member of Parliament Lucky Mulusa and party National Youth Secretary Tobias Kafumukache.
Mr. Lungu has told Qfm News that his assurance is based on the fact that the MMD has had its disciplinary cases conducted in accordance with the code of conduct and procedures and rules of its constitution.
He says he is still waiting for exculpatory letters from the five NEC members.
Mr Lungu says failure by the five NEC members to exculpate themselves will lead to a disciplinary committee being constituted to be chaired either by the party national chairman or deputy chairman.
Mr. Lungu states that should they respond to his letters he will prepare a report to be submitted to NEC for its consideration.
QFM