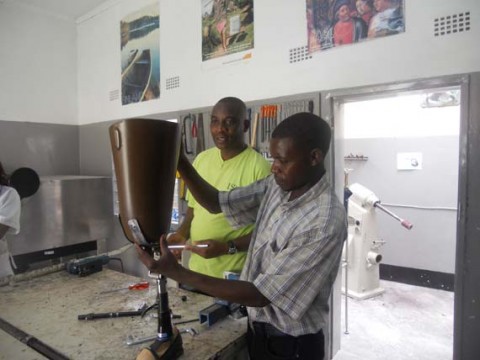 The Kasama Network for Persons with Disabilities-KNPD says plans to set up a survival skills centre for the disabled.
KNPD Secretary Everisto Sampa disclosed this when the executive committee paid a courtesy call on Northern Province Minister Freedom Sikazwe yesterday.
Mr. Sampa informed the Minister that the network has since paid a down payment of K60, 000 towards the purchase of a building to be used as a centre in Kasama's Newtown area.
He has since appealed on government and other well-wishers to help them with the remaining balance of K70, 000 to secure the building.
Mr. Sampa added that the aim of the centre will be empower persons with disabilities with skills with a view to reduce the trend of begging in the streets.
He revealed that the survival skills centre will provide among others physiotherapy and psychiatric services.
And Northern Province Minister, Freedom Sikazwe has commended the Kasama Network for Persons with Disabilities on its initiative to set up a survival skills center.
Mr. Sikazwe who is also Patriotic Front Mpulungu Member of Parliament noted that it does not pay for one to depend on hand-outs or begging as a means of survival.
Radio Mano