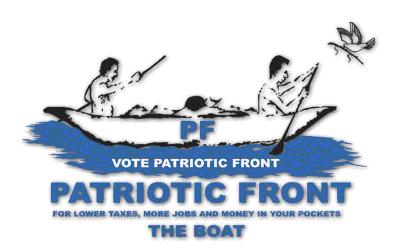 About 20 Patriotic Front (PF) cadres, clad in party regalia in Kaoma district in Western province, on May 1st took a swipe at Kaoma district hospital health workers for allegedly harassing and mistreating patients at the institution.
In an interview with Kaoma district PF Political Secretary, Chingi Kabindama said his office has received numerous reports of health workers harassing patients.
Mr Kabindama complained that the continuous harassment of patients at the institution by health workers was making the ruling party unpopular in the district.
He also said the hospital management has failed to give clear answers as to why it has taken long to track down thieves that stole drugs worth K5, 000.00 from the institution's pharmacy early this year.
Mr Kabindama said the pilfering of drugs in the district is on the increase despite being reported to relevant authorities in Kaoma.
He said civil servants were not executing their duties diligently in the district and that they were taking advantage of the poor people, a situation that was making the party unpopular at the grass root level.
Mr Kabindama warned the health workers that they risk being dismissed if they fail to reform from their bad attitude towards patients, as government cannot transfer a problematic worker to another district.
The PF Secretary has, however, requested all patients admitted to the hospital to report any health worker who will be harassing them directly to the PF office in the district so that punitive actions could be taken.
He alleged that health workers have now ignored their code of conduct because of working in rural districts where they cannot be seriously monitored.
Mr Kabindama has also appealed to government to consider boosting staff levels by employing more doctors for rural and hospitals in the district
And Kaoma District Council Chairperson, Du Mbandu, has called on the Ministry of Health to urgently send food rations to Kaoma district hospital as patients have not had food for three days now.
Mr Mbandu said patients were just taking drugs on an empty stomach, a situation that may lead them not to adhering to treatment.
But when briefing Kaoma District Commissioner, Joster Manjolo, over the complaints advanced by PF cadres, District Community Medical Officer, Jacob Sakala, said he will soon hold a meeting with the hospital management to discuss issues raised by the cadres.
And on food shortages, Dr Sakala said his office has received enough funding and patients will be receiving meals regularly.
He said patients were not having regular meals due to inadequate funding in the last quarter that was exacerbated by debts which the institution incurred.