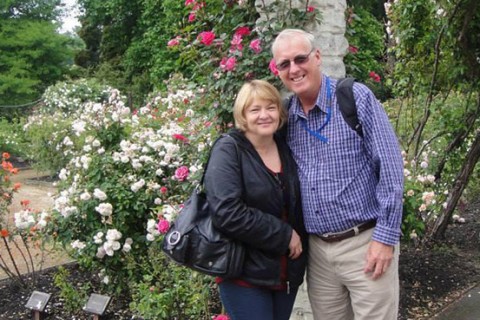 A funeral for two passengers of Malaysia Airlines 3786.KU 0.00% flight 370 will be held in Australia this weekend, nearly eight weeks after the plane went missing on route to Beijing from Kuala Lumpur.
Friends and family of Rodney and Mary Burrows will gather in Queensland state Sunday to celebrate the lives of the couple who were traveling to China for a long-awaited holiday with their close friends Robert and Catherine Lawton, the family said in a statement released through police.
"Family and friends send their appreciation for the well wishes from the media and the public but ask for privacy and request their solitude be respected during this difficult time," the family said.
The search for the missing plane, which vanished with 239 passengers including six Australians on board, has so far been unsuccessful. Satellite data appear to show that the plane ended up in the southern Indian Ocean, but so far no trace of it has been found.
On Monday, Australian Prime Minister Tony Abbott said the massive search for the plane off the Western Australia coast would enter a new phase. Mr. Abbott said it was highly unlikely debris from the plane would be found on the ocean's surface and resources would focus on scouring the ocean floor.
The Burrows, who lived in Brisbane, had three children and were married for more than 28 years. The couple had been looking forward to a happy retirement where they could travel and spend time with friends and family. They had plans to sell their family home and move to a smaller place, and were awaiting their first grandchild.
Mr. Burrows, 59 years old, had worked for many years at energy company Energex before losing his job amid layoffs. Mrs. Burrows, 54, had taken long service leave from her job of 17 years to take the trip. She worked as a civilian member of the police force in Queensland state, providing administrative support to officers in the constable development program.
Write to Rebecca Thurlow at [email protected]