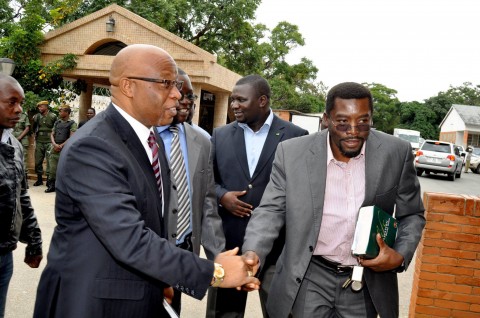 MMD president Nevers Mumba says he is not bothered by the fact that those advocating for the convening of an extraordinary convention have secured required number of petitions to hold a convention to elect a new leadership.
Dr. Mumba says he is focused on today's national executive committee (NEC) meeting.
He says the fact those calling for a convention have managed to garner the necessary petitions will not stop the NEC meeting from taking place.
Dr. Mumba has told QFM news that the NEC meeting will not be put off because the issue of the convention will be part of what will be discussed in the NEC meeting.
Asked whether he thinks the MMD needed a new leadership, Dr. Mumba says he does not see any reason why the party will need a new leadership when he is already a new leader for the former ruling party.
He however notes that the issue could be that there could be some members of the party that are failing to fit in the new MMD under his leadership.