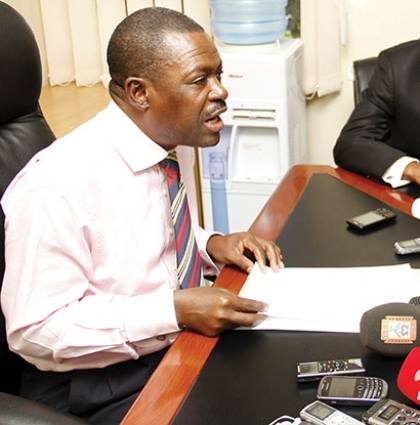 Justice Minister, Wynter Kabimba says government will need to spend 15 million Kwacha if the constitution-making process was to be subjected to a referendum.
Mr Kabimba says this is because a referendum requires government to conduct a national census of all citizens eligible to vote.
Inutu Mwanza reports that Mr. Kabimba said this at the Central Seventh Day Adventist Church in Choma on Saturday.
Mr Kabimba says even the legal process required for holding a referendum cannot be completed before the year 2016.
He says the PF government is committed to giving Zambia a constitution but has been constrained by limited resources.
Mr Kabimba says even though the government appreciates donor funds for the process, co-operating partners should show the same generosity to developmental projects.
Meanwhile, Mr. Kabimba who is also PF Secretary General has called for unity of purpose among political parties which will see Zambians have a national constitution.
Mr. Kabimba says to adopt a constitution a two third majority is required in parliament.
He says the unity of purpose is therefore important because no single party controls a two thirds majority in Parliament.
And Pastor-in-Charge Anthony Choongo has asked the PF government to continue with its development agenda saying it was ordained by God.
And southern province minister Daniel Munkombwe has commended the church for complementing government's efforts in developing the nation.