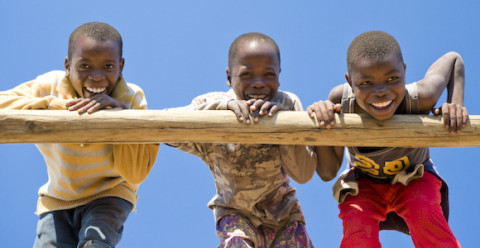 Over 1, 200 orphaned and vulnerable pupils perusing their primary and secondary school education have been left in the cold as the organisation that used to sponsor them has run out of funds.
Society for Women in Zambia SWAAZ coordinator Maggie Siame disclosed this to ZANIS in Isoka.
Mrs Siame said SWAAZ coffers are empty and they have been left with no choice but to abandon sponsoring children in both primary and secondary schools.
She explained that SWAAZ was operating well when sponsors used to fund the organisation but since the Non Governmental Organisation Coordinating Committee (NGOCC), Zambia National Aids Network (ZNAN) and Irish Aid pulled out their support in 2012, SWAAZ has been incapacitated.
Mr Siame said she does not know what to do with the large number of orphaned and vulnerable pupils in various schools.
"We used to provide these children with school requisites for those at primary level and those at secondary schools we used to pay their school fees," Mrs. Siame lamented.
She stated that when all donors completely pulled in 2012 the Organization struggled to pay for pupils in secondary school for the whole of 2013 but SWAAZ has reached a point of no return.
Mrs Siame has since called on other organizations to come on board and assist the children.
She said her organization is concerned with the welfare of the girl child and would not want them to go into prostitution.
She further stated that she equally worried for the boys as she fears that they may indulge in crime activities at the expense of education.
Mr. Siame said that 7500 pupils have been sponsored since the organisation began assisting the pupils.
She noted that currently 1,288 pupils in primary and secondary schools are stranded as the organisation has no funding.