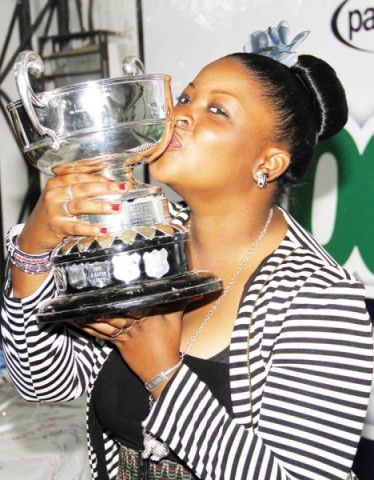 PUMA Energy Zambia has injected US$20,000 (about K115, 600) into the 2014 Mopani Copper Mines Zambia Open Golf Championship, doubling its support to the prestigious event heading to Kitwe in May.
The oil marketing firm had earlier last year donated another $20,000 to Nkana Golf Club towards the refurbishment and upgrade of the golf course and club house.
Unveiling the new sponsorship package in Kitwe yesterday, Puma board chairperson, Jacob Sikazwe said being a long time business partner of Mopani, the oil marketing firm decided to support the organisation of the 2014 Zambia Open after the mining company announced they were title sponsors.
Sikazwe said Puma initially stepped in to help with the rehabilitation of the Nkana Golf Club after a request from club president, Danny Callow, who is also Mopani chief executive officer.
"Puma Energy Zambia Plc has been in business partnership with Mopani Copper Mines for more than four decades.
"When Mr Danny Callow announced that Mopani is a major sponsor for this year's Zambia Open Golf to be hosted at this newly rehabilitated Nkana Golf Club, the board and management of Puma Energy made a decision to support Mopani in this endeavour.It is for this reason that Puma Energy is again making a donation of US$20,000 to the Zambia Open Organising Committee (ZOOC) being chaired by Mr Emmanuel Mutati," he said.
Sikazwe said Puma was pleased to see the major works that had been undertaken to beautify the golf course and raise it to international standards.
He thanked Callow and his team for their commitment and hard work towards the staging of the Zambia Open Championship in Kitwe.
To appreciate and test the refurbished Nkana Golf course, Sikazwe said he had directed the firm's mines and lubes manager, Stanley Chipeta to hold the 2014 Puma Corporate Golf Day at the Kitwe club.
And Mutati paid tribute to Puma for partnering with ZOOC in hosting the Mopani Zambia Open, saying the oil marketing company had been a reliable partner in the support for sport.
Mutati said the Puma donation was a huge milestone in ZOOC's preparations for the tournament and also brought the committee a step closer to meeting the financial target.