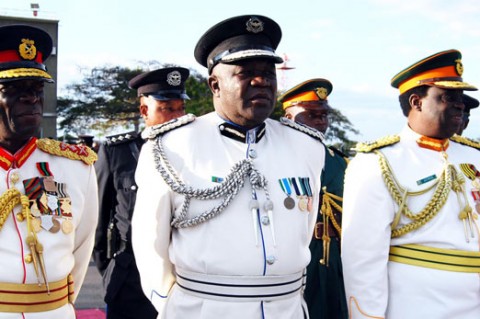 THE matter in which three former defence chiefs are charged with theft by public servant amounting to K1.5 million yesterday failed to take off because the trial court was not available.
The money was meant for defence operations during and after the 2011 tripartite elections won by the Patriotic Front.
The matter was adjourned to April 7, because the trial magistrate Wilfred Muma, Anti-Corruption Commission (ACC) lead prosecutor Kapetwa Phiri and defence lawyers Sakwiba Sikota and Mutakela Lisimba were not available.
The matter was yesterday scheduled to come up for continued defence but the court, the State and defence lawyers agreed to have the matter adjourned to April.
This is in a matter in former Zambia Air Force commander  Andrew Sakala, 60, is jointly charged with former Zambia National Service commandant Anthony Yeta, also 60, and Zambia Army's Wisdom Lopa, 59, for corruption involving K1.5 million meant for security wings' operations during the 2011 general elections.
It is alleged that the three between September 16 and September 21, 2011 in Lusaka, serving in the Ministry of Defence, stole K1.5 billion belonging to the ministry on behalf of the Government.
The former defence chiefs who have denied the charge were later found with a case to answer and were put on their defence.
Sakala, who has so far testified for himself, denied stealing the money but that he distributed K500 to Yeta and Lopa while he used the K500 allocated to him to pay his informers.
Lopa, who is the second accused, is supposed to be on the stand when the matter comes up for continued defence on April 7.