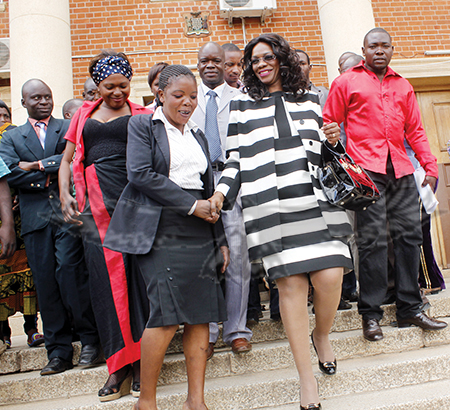 THE tribunal tasked to probe Minister of Tourism and Arts Sylvia Masebo's alleged professional misconduct heard that the minister should have sought advice from the Attorney General before making decisions on the Zambia Wildlife Authority (ZAWA).
Kabwata member of Parliament Given Lubinda, who was preceded by Ms Masebo as Minister of Tourism, said the ZAWA board was the only body authorised to sack officials from the institution.
"In the instance where I would be in doubt, I would not take action without seeking advice from the Attorney General or the Secretary to the Cabinet," he said.
"There were some proposals from some people to fire some officials from ZAWA. Vice-President Guy Scott and Mr [Wynter] Kabimba said I was in no position to fire anyone under the Act and that if such action was to be taken, then there should be the appointment of a board, I had no authority," he said.
Mr Lubinda said he installed a board at ZAWA, which was dissolved two months after getting into office, saying that he was not aware of when a new board was put in place and the consequent firing of the director general Edwin Matokwani.
He said ZAWA was responsible for its day-to-day administration and its director general, saying that a minister could only come in to offer policy guidelines.
Mr Lubinda said the board was competent to administer ZAWA, saying he did not see any need for him to dictate to them how to run the institution.
He said in the instance that a board was not in place, the permanent secretary would take up some of the functions of the board to ensure the smooth running of the institution.
And former ZAWA director general Melody Zeko said she sought advice from the Zambia Public Procurement Authority (ZPPA) on whether to include additional people recommended by Ms Masebo in a bid evaluation committee when the tender process had already commenced.
Ms Zeko said the ZPPA advised ZAWA not to include any more people in the tender process so as to ensure transparency in the process.
She said the ZPPA said confidentiality needed to be maintained in the process until the evaluation committee concluded its work in the tender process.
"I thought it was not possible to bring other people to an activity which had already commenced but Ms Masebo insisted that chiefs and chairpersons of community resource boards to be included in the process," Ms Zeko said.