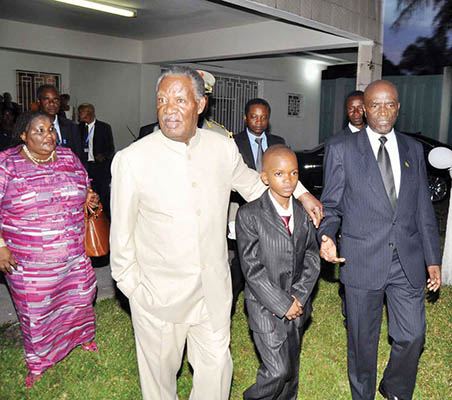 ZAMBIANS resident in the Democratic Republic of Congo (DRC) must utilise trade opportunities in that country to generate wealth instead of engaging in illegal activities, President Sata has said.
He notes that while others are making fortunes, it is a wonder why Zambians living in the DRC are not seizing business opportunities to also make money.
He said this in Kinshasa on Tuesday night when he addressed the Zambian community in the DRC at the residence of Zambia's Ambassador Fidelis Kapoka.
"There are many Congolese back in Zambia and we know them when we see them. They are working hard to make money, but why are you people here just seated and doing nothing?" Mr Sata said
The President also urged the Zambian community in the DRC to aggressively market Zambia as an ideal destination.
"There is a lot that you can learn from the people here [DRC].  Use your presence to market your country. You are our ambassadors, show these people what kind of people you are back in Zambia. Do not involve yourselves in illegal businesses," President Sata said.
And Mr Kapoka thanked Mr Sata for addressing the Zambian community in DRC.
President Sata is in Kinshasa for the Common Market for Eastern and Southern Africa heads of state summit.
Daily Mail . Credit : NANCY MWAPE in Kinshasa, DRC