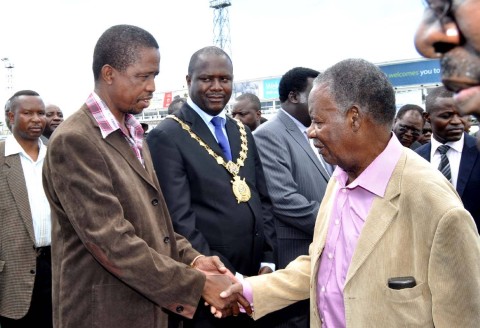 DEFENCE Minister Edgar Lungu says Zambia should embrace the positive aspects of  Nigeria and learn a lot from that country as it celebrates 100 years of existence.
Speaking in an interview on arrival here yesterday Mr Lungu said Zambia had a lot to learn from Nigeria's wealth of experience in economics and politics.
Mr Lungu is in Nigeria to represent President Michael Sata at the Nigeria's centenary celebrations.
"Nigeria and Zambia have so much in common and it will be unwise for us as a nation to ignore the learning experience," he said.
He said it was important for Zambians to learn from West African country knowing that despite the many problems the country has gone through the Nigerians remained united.
"Nigerians have had their problems but over the years they have remained united so we need to look at these positive attributes and learn from them" Mr Lungu said.
Nigeria is celebrating its 100 years of existence at centenary celebrations being held today.
Thirty six countries worldwide are expected to be represented.
While here, Mr Lungu is expected to deliver a speech on behalf of President Sata.