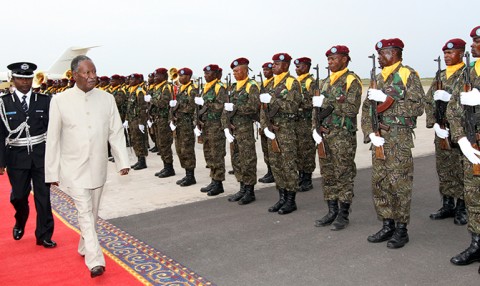 From NANCY MWAPE in Kinshasa, DRC
PRESIDENT Sata is in Kinshasa in the Democratic Republic of Congo (DRC) for a two-day Common Market for Eastern and Southern Africa (COMESA) heads of State summit that opens today.
Mr Sata, who arrived here yesterday at N'djili Airport, is accompanied by First Lady Christine Kaseba and his special assistant for press and public relations, George Chellah.
The President was welcomed by the DRC's first Prime Minister Matata Ponyo.
Also on hand to meet him were Zambia's advance delegation that included Minister of Commerce, Trade and Industry Emmanuel Chenda and the Minister of Foreign Affairs Wylbur Simuusa along with permanent secretary for the Ministry of Commerce Siazongo Siakalenge and officials from the Zambian embassy here.
The summit, scheduled for the DRC's State House, will be held under the theme "Consolidating intra-COMESA trade through the development of small medium-scale entrepreneurs".
It has attracted heads of State from 19 COMESA member states.
Other leaders that had arrived by press time included Rwanda's Prime Minister Pierre Damien Habumuremyi and Burundi's second vice-president Gervais Rufyikiri.
Dr Kaseba is expected to attend the seventh first spouses' roundtable meeting that will run alongside the summit.
Earlier in the week, DRC's Minister for Economy and Trade Jean-Paul Nemoyato opened the ninth COMESA business forum and linkages fair at Palais du Peuple in Kinshasa.
In his address to the forum, Mr Nemoyato outlined steps that DRC has taken to promote regional integration and consolidating peace and security in the eastern region.
Speaking at the same forum, COMESA secretary-general Sindiso Ngwenya urged the business council to participate in policy organs of the regional blocks to influence decisions affecting the trade.