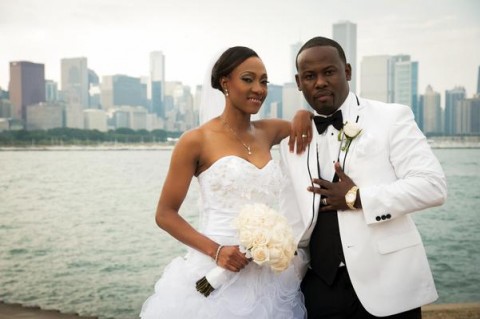 When Lincolnwood residents Mutimbwa Anaene and John Mzumara picked their wedding date, it was important that it be close to her late father Nawa's birthday.
A week before Nawa would have turned 57, they married at St. Timothy Catholic Church in Chicago. Their reception followed at the Hilton Chicago/Northbrook Hotel in Northbrook.
"The most memorable moment from the wedding was walking into the reception and seeing family and friends and how beautiful the venue was," Mutimbwa said.
Wedding favors were keychains of African animals that Mutimbwa's aunt brought with her from Zambia, where Mutimbwa and John grew up in the same town.
Of the 100 or so guests, nearly half of them were from out of the country. Many guests extended their stay and visited Navy Pier, museums and other popular downtown attractions.
Mutimbwa and John honeymooned to Montego Bay in Jamaica after their Sept. 7 wedding. "We've both always wanted to go to Jamaica so our honeymoon was the perfect time," Mutimbwa said.
Prior to the wedding, in April 2012, John flew back to Zambia to partake in a "Chilangamulilo," a ceremony in which the bride's family prepares a number of traditional dishes for the groom so he's familiar with the different types of food she could one day make in their home.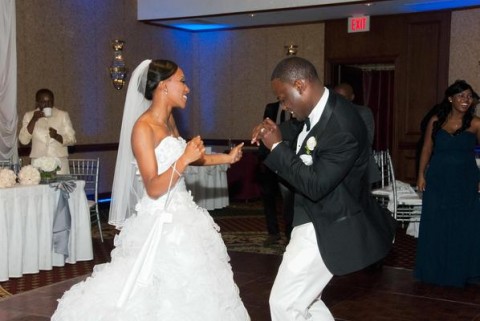 Mutimbwa's bridal shower differed from an American bridal shower in that women who attended shared their marriage advice and experiences. They also explained why they chose their wedding gift and the significance it will hold in Mutimbwa and John's home.
The couple began dating in 2000. Mutimbwa moved to England with family in 2000 and John moved to Chicago with family in 2005. During that time, the two had an on-again, off-again long distance relationship until Mutimbwa joined him in Chicago in 2010.
Mutimbwa is a pursuing her adolescent medicine fellowship and John is finishing his business and accounting degree.
The Details
Photographer and videographer: Timothy Whaley & Associates
Ceremony venue: St. Timothy Catholic Church, Chicago
Reception venue: Hilton Chicago/Northbrook Hotel, Northbrook
Officiant: Fr. Fernandez
Floral arrangements: Prestige Wedding Decorations, Arlington Heights
Tuxedos: Men's Wearhouse
Disc jockey: Caroline Kuyaate
Hair: Hair by Grace, Roselle
Makeup: Crystal-Eyez Makeup & Beauty Lounge, Chicago