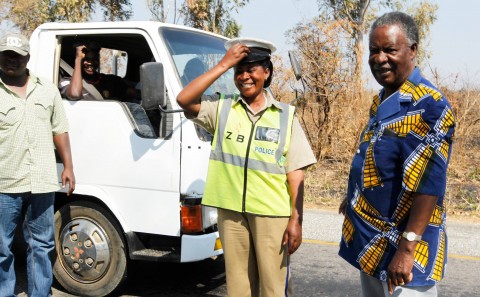 Dear Colleagues,
I am concerned with the high number of road traffic accidents occurring on our highways and other road links in the country. Thus, I strongly believe that there is need for an urgent pragmatic and integrated approach to lessen this road carnage.
Indeed, our Government has embarked on an ambitious infrastructure development programme in which the road infrastructure is being upgraded under the Link Zambia 8000; and huge sums of money are being spent.
However, as the road network is being upgraded, I urge the Road Transport and Safety Agency [RATSA], the Zambia Police Service and other government agencies to intensify education campaigns and other interventions to reduce the rate of accidents on our roads.
As Government, we commiserate with the families of the people that have perished through these road mishaps and we commit to do our very best to arrest the situation. MCS- 24/02/14