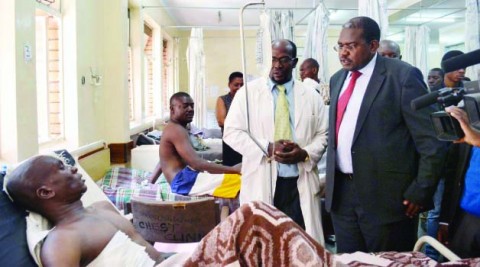 Chief government Spokesperson Mwansa Kapeya says government has received with shock and horror the death of 12 people in a road traffic accident involving a Marcopolo bus and a South African Front liner Truck and trailer in Mazabuka in the early hours of yesterday.
Mr Kapeya, who is also Information and Broadcasting Services, Minister described the accident as a tragedy of immense proportion and that government was deeply concerned about the frequent road deaths on the Zambian roads.
He said in statement issued to ZANIS that government will not rest in ensuring that tragedies of that nature are minimized.
The minister has since conveyed deep felt condolences on behalf of government to the bereaved families on the tragic and untimely loss of lives.
"As a nation, we pray to God Almighty for strength and comfort as we go through this sad and painful loss," said Mr Kapeya.
Mr Kapeya also wished the 23 passengers who were injured in the same accident a quick recovery.