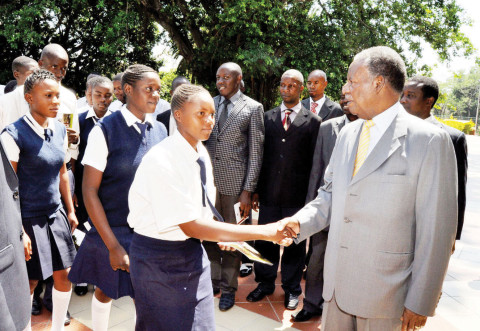 President Sata has shifted his attention from the day-to-day ordinary politics to what analysts feel matter the most – the youth.
In his shift, the head of state has started by challenging the youth that make up more than 50 percent of Zambia's population to look into themselves as a tool of "positive change".
"It is a challenge to every Zambian youth to critically look at oneself to find out whether you are part of society's problems or you are part of solutions to society's problems," President Sata said.
The President said, "It is time for a paradigm shift and repositioning oneself in an effort to contribute positively to national development."
The statement is posted on President Sata's Facebook page whose 'friends' have swelled to an unprecedented more than 85,000 in just a month, beating any other personality within and outside politics in Zambia in Facebook's history.
President Sata contends that Zambian youths are enjoying their rights and freedoms today "but they also need to reflect on their obligations, responsibility and contribution towards national development.'
The President asked Zambian youth to tell the nation what has been their personal contribution to themselves and national development, similar to the John F Kennedy challenge to Americans when he said "ask not what the country can do for you but what you can do for the country".
President Sata, who was spurred into office largely due to a popular majority youth vote in 2011, said he is fully aware that "no country can attain its social and economic development goals without the active participation of the youth".
He said as a leader, he will now and for a long time to come continue to hold the youth's interest close to his heart as he creates jobs in an attempt to reduce poverty.
"To this effect," President Sata said, "my administration will guarantee educational, skills training and employment opportunities."
Government will address most of the challenges faced by the youth by using locally driven social and economic initiatives through the empowerment of Zambians while recognizing the important role the donor community plays in complementing such initiatives.
The President has given himself a five-year timetable in which to address some of the challenges faced by the youth.
In order to make progress, the President said government would "design and include youth employment strategies in national development frameworks. Government would also improve the livelihoods and employability for the youth".
President Sata said he would also "establish sustainable political will, leadership and technical capacity for achieving results on youth employment creation".