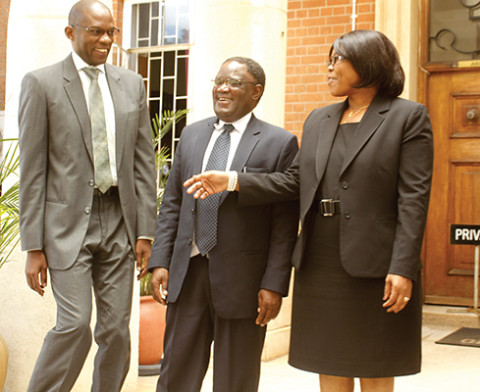 ACTING Chief Justice Lombe Chibesakunda has urged a three-member tribunal tasked to probe Minister of Tourism and Arts Sylvia Masebo's alleged professional misconduct to work without fear or favour.
Ms Justice Chibesakunda said this in Lusaka yesterday when she swore in acting Supreme Court Judge Rhoyda Kaoma, Livingstone High Court judge-in-charge Ernest Mukulamutiyo and Lusaka High Court judge Chalwe Mchenga as members of the tribunal.
She said that the judges should not fear or favour anyone during the inquiry.
Mrs Justice Kaoma is the chairperson of the tribunal while Justice Mukulamutiyo and Justice Mchenga are members with Mr Mathew Zulu as secretary.
"Today you have taken this oath to inquire into the conduct of Masebo as indicated in the letters of appointment. I just need to refresh your memory that this is a very serious assignment given to you," Ms Chibesakunda said.
"You will be discharging this assignment without fear or favour as expected by the Zambian people and as provided for in our laws," she said.
Justice Chibesakunda added that the assignment the members were undertaking was provided for in Section 13 of the Parliamentary and Ministerial Code of Conduct Act, hence the need for them to work without fear or favour.
Justice Chibesakunda said the members have only 45 days in which to complete the inquiry.
She said a lot is expected from the courts because they perform multiple roles in a society whose democracy is in its infancy.
Justice Chibesakunda said the courts, as the third arm of government, provide the service of settling disputes and conducts inquiries.
"As a third arm of government let me say and allow me to say that there are three founding values inherent in this role. These are impartiality, independence and observance of the rule of law," she said.
The tribunal has been set up following former Minister of Transport and Communication William Harrington's complaints against Ms Masebo's alleged abuse of authority of office in the operations of the Zambia Wildlife Authority.
Picture by COLLINS PHIRI