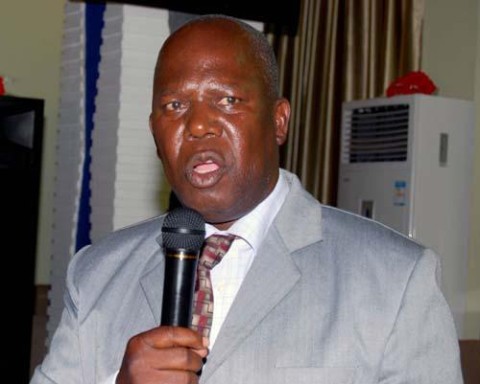 An academician at the University of Zambia (UNZA) was yesterday at pains to convince students on the need to open up protected areas in the country for mining purposes.
Speaking during a public discussion organised by ActionAid Zambia and transmitted live on UNZA radio under the theme "Is mining in protected forests viable", a discussant Dr. Mathius Mpande said there was no national development that can take place without mining of mineral resources.
Dr. Mpande, who is also a lecturer at UNZA in the school of mines, explained that industrial revolution can only take place once a country engages in meaningful mining.
He contended that Copperbelt province was once inhabited by animals which had to be displaced so as to give way to mining.
He explained that mining in Zambia accounts for most of the noticeable development today.
However, Dr. Mpande suggested that government should put in place laws that will ensure local people benefit from firms carrying out mining activities in a particular area.
Dr. Mpande, who was interjected on several occasions by students, insisted that the current governance laws were faulty, resulting in the country not benefiting from the proceeds of the mine.
He noted that as investors come in the country, they should find a well defined system with proper governance structures that will maximise on profits which investors make in the mining sector.
In his concluding remarks, Dr. Mpande reiterated the need to open protected areas for mining if the country was to register meaningful development and create jobs.
But another panellist, an environmental activist David Ngwenyama disagreed with Dr. Mpande on sentiments of opening up protected areas for mining activities.
Mr. Ngwenyama asked Dr. Mpande to explain how the country will benefits from opening mines in protected areas when the country has failed to benefit from the existing mines operating in less ecological sensitive areas.
Students applauded Mr. Ngwenyama when he stated that Zambia has no capacity to mitigate the environmental damage that would be caused in protected areas once mining commences.
He cited Kabwe as one of the most polluted towns in the world adding that government failed to put in place mitigation measures in the area.
Mr. Ngwenyama said for previous governments to declare certain areas as protected entails unique wild life inhabits the area and the state should endeavour to protect such sites.
Meanwhile, chairperson of the Conservation of Lower Zambezi implored government to protect Zambia's tourism sector by ensuring that protected areas were not opened for mining.
Ricardo Garbaccio said the tourism sector was one of the fastest growing industries world over because it has huge revenue returns.
Mr. Garbaccio said opening of protected areas to mining will negatively affect the tourism sector as most of the animals will be displaced.
He argued that tourism was more viable as compared to mining which has the potential to damage the environment permanently.