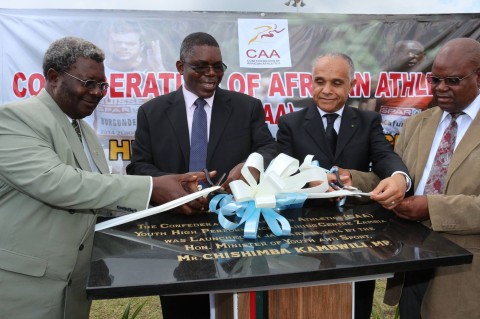 Government says it has adopted an inclusive approach in providing opportunities such as community coaching and refereeing courses for young people.
Sports and Youth Deputy Minister Christopher Mulenga said the development is meant to provide an extensive presence of more youths trained as coaches and referees for various sports disciplines.
Mulenga said exposing youths to early training will lessen the deficit of trained coaches and referees in the country and reduce on the dependence of retired players some whom do not have the necessary qualifications.
ZANIS Reports that the deputy minister said this during the closing ceremony of the Premier Skills Training for Coaches and Referees at the Olympic Youth Development |Center (OYDC) in Lusaka today.
A total of 48 coaches and 22 referees drawn from across the country graduated from the Premier Skills coaching and refereeing course which was organised by the British Council, Premier League, and the Ministry of Sport.
And Mulenga urged the new coaches and referees to deliver their skills effectively in their respective communities to help build and develop the young generation through sport.
Meanwhile, British High Commissioner to Zambia, James Thornton said his country remained committed to assisting Zambia in various projects aimed at developing young talent.
Thornton said Zambia has great potential of producing young sports men and women who could compete favourably at both local and international sports arena.