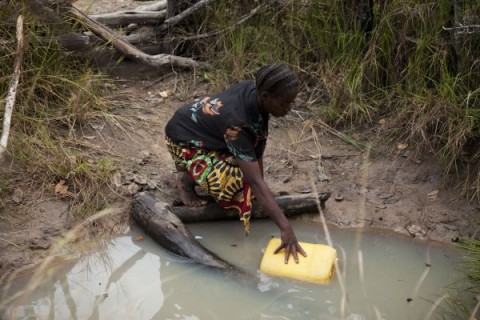 A 4-year-old boy of Siankokobe village in Chooma ward in Nyawa area of Kazungula district died after falling into a well.
Junior Munyumbwe drowned in the well as he was trying to fetch water for drinking on Monday at around 10:00 hours.
Area councillor, Getrude Kafue, who confirmed the incident to ZANIS in an interview yesterday, Feb 12th, said the boy was following his grandmother who was going to the next village when he eventually went to the nearby well where the incident occurred.
She said the body of the deceased child was only retrieved around 16:00 hours the same day and was buried Feb 12th  yesterday in the same village.
Ms Kafue described the incident as unfortunate and complained that her ward is faced with serious water problems adding that out of 54 villages only three have boreholes.
She explained that her people rely on wells as the only reliable source of water and called upon relevant authorities to intervene on the matter.
Ms Kafue charged that more boreholes are needed in the area to cushion on the water challenges to avoid similar incidences to occur.
She, however, said she was happy that all primary schools in her ward have at least a borehole each and named the schools as Chiili, Sikachapa, Tujala, Chooma and Mubuyu community school.
Ms Kafue stressed that villagers were the ones suffering the most because they were lacking safe drinking water.
Meanwhile, the councillor has complained that there is need to put up a bridge across Chooma River in the area to avoid unnecessary disasters.
Ms Kafue said there is no other alternative route that people use other than crossing the river by foot which she said gets flooded during the rainy season.
She mentioned that people's lives were always at risk during this season especially that there are no canoes to use.
Ms Kafue said in the past, lives have been lost from the same river after the deceased persons attempted to cross the flooded river.