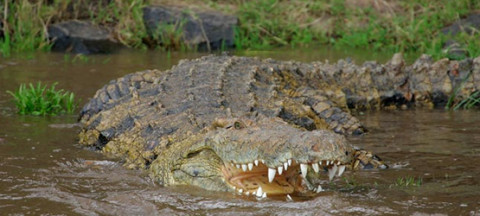 A NINE-YEAR-OLD boy in Livingstone has been mauled to death by a crocodile along the Zambezi River.
The boy identified as Mumbwata Meldford of Simoonga Village in Livingstone was caught by the predator on Monday around 15:00 hours while on a hunting expedition.
Mumbwata was in the company of four friends and had three dogs with them when
the crocodile struck.
Zambia Wildlife Authority (ZAWA) public relations officer Readith Muliyunda announced this in a statement yesterday.
She said the incident happened near Kalisowe Farm along the Zambezi River.
Ms Muliyunda said ZAWA had dispatched officers to the area to help retrieve Mumbwata's body.
Times of Zambia