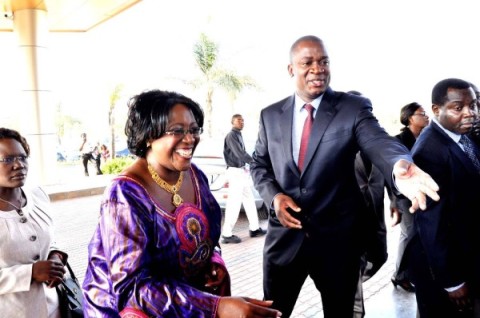 The Law Association of Zambia has demanded the release of the draft constitution by whoever is holding on to the document.
LAZ president James Banda whose association is one of the conveners of the Oasis Forum has told Qfm in an interview that they have been able to confirm that the technical committee has finished its work hence government should release the document.
Mr. Banda states that it will be irresponsible for the constitution making process to fail at this stage considering the time and resources invested in the process.
He says responsible people should behave in a responsible manner, stating whoever is holding on to the document should release it instead of having scenarios where the document has to be leaked through the media.
Mr. Banda adds that government should release the draft constitution and state clearly what the next step is in the constitution making process.
He states that the next stage of the constitution making process should not be a mystery as government had promised to inform the Zambian people of next step once the technical committed had completed its work.
The LAZ president adds that as the draft constitution is being released, the referendum commission should be put in place stating that the Electoral Commission of Zambia can be converted into referendum commission so that they start preparing for the referendum.
Mr. Banda is optimistic that the country will have a new constitution as long as Zambians do not relent in demanding for their constitution.