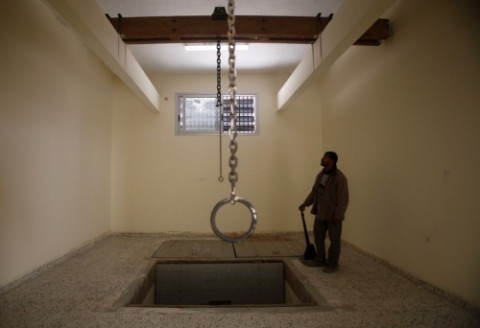 AN EX-CONVICT has been sentenced to death by hanging for killing his wife and stuffing her body in a sack, a day just after being released from prison.
Ndola High Court judge Mary Mulanda has convicted John Bwanga, 37, of Musumali village in Chief Kalasa's area in Mansa after she found him guilty of murder.
"All this coincidence, plus those highlighted by the prosecution lead to the conclusion that the accused had a hand in the death of the deceased [his wife Getrude Mwape]," Mrs Justice Mulanda said.
Facts before the court were that Bwanga found his wife drinking beer at Kambali Tavern where he beat her up and later murdered her before putting the body in a sack which he hid in a ditch.
After killing his wife, Getrude Mwape, on September 2, 2012, Bwanga relocated to Luanshya where he was apprehended after committing another crime.
During trial, Anneta Kalobwe, Bwanga's grandmother, told the court that on September 1, 2012, the accused was released from prison and he visited her house.
Ms Kalobwe told the court that later that night, people sent for her to stop Bwanga from beating up his wife.
"When I went there, I was told that the two had gone to the police station," Ms Kalobwe said.
She told the court that Bwanga returned home after midnight and when she asked him about his wife's whereabouts, he told her that they were attacked by unknown men who killed his wife but he managed to run away.
Ms Kalobwe said Bwanga left before dawn and never returned.
"I later learnt that his wife was found dead in a ditch," Ms Kalobwe said.
And Justine Katongo, a police officer, said the body of the deceased was found in a sack hidden in a ditch under a heap of leaves.
Mr Katongo said the body was found with bloodstains and cuts.
"We started looking for the accused but he was nowhere to be found until July 8, last year, when he was apprehended in Luanshya after committing another crime of theft," Katongo said.
In his defence, Bwanga denied killing Ms Mwape and that the deceased was not his wife at the time of her death as he was married to someone else after being released from prison.
But Mrs Justice Mulunda said: "Your running away shows that you were trying to run away from being apprehended for murdering your wife."
She said she was satisfied that apart from the direct proof, there was very strong circumstantial evidence against Bwanga.
Mrs Justice Mulanda sentenced Bwanga to death by hanging and notified him of his right to appeal within 14 days.
Daily Mail