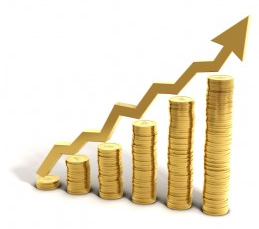 Government  says  the country has been ranked among the ten fastest growing economies in the world for 2014.
Deputy Mister of Commerce, Trade and Industry Miles Sampa says attributed this to the ongoing  rehabilitation of the railway network system which he said has enhanced trade.
Mr Sampa explained that the improved railway network from Livingstone to Chililabombwe will enable trade and reduce the cost of doing business once rehabilitated.
ZANIS Business reports that the minister said this in a telephone interview, in Lusaka today.
He stated that the rehabilitation of the railway network is a good sign stating that infrastructure is a pillar of economic growth.
Mr. Sampa noted that the development will enable Zambia to be reflected well in good light to the international community.
Zambia Railways Limited (ZRL) has channeled part of the US$120 million Eurobond money which was apportion to them by Government towards awarding of tenders to 32 local companies to commence rehabilitation of the railway network.
The $120 million is part of the funds from the $750 million Eurobond which government obtained in 2012.
President Michael Sata disclosed early this week that the Zambia Railways Limited (ZRL) had managed to record growth in its haulage capacity since undergoing major rehabilitation works from September last year.
Government's release of the $120 million has seen the railway company undertake major rehabilitation works of the track, rolling stock and signaling system.
ZRL Chief Executive Officer Muyenga Atanga is quoted in the media saying the 32 local firms registered under the Patents and Companies Registration Agency (PACRA) would rehabilitate the stretch from Chililabombwe to Livingstone.
Professor Atanga said the works are expected to be completed in November 2015 to ensure that the rail line was improved and speed capacity increased to around 80 Kilometres per hour.