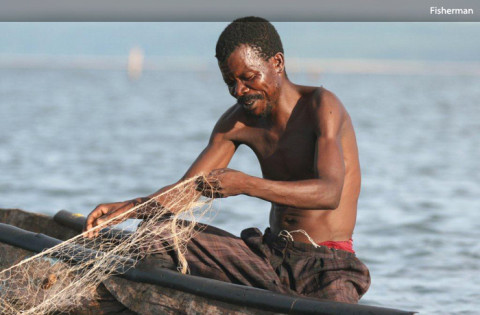 CHISENGA Island Zonal Village Fisheries Management Committee (VFMC) chairperson Simon Mushibwe in Nchelenge District of Luapula Province has been badly beaten by the irate fishing community.
Irate fishmongers descended on unsuspecting Mushibwe between 06: 00 hours and 07: 00 hours today after  he led an operation by a combined team of the Drug Enforcement Commission (DEC), Police and Fisheries officials.
ZANIS reports that Research Officer (RO) for Nchelenge District Masiliso Phiri confirmed the development in a statement issued in Nchelenge  District, today.
Ms. Phiri said she was alerted by a text message from the Programme for Luapula Agricultural and Rural Development (PLARD) community facilitator at Chisenga,  Sapheris Mwewa alleging that the irate fishing community has badly beaten Mushibwe.
She said Mwewa also alleged that his house has been extensively damaged by the angry mob and that he was hiding with his family members in the bush.
The Research Officer explained that the people at the fishing Island on a tip-off that the patrol team was on its way left their huts to hide in the nearby bushes 02: 00 hours leaving behind huge quantities of fish.
She added that the patrol team confiscated huge quantities of fish which it later ferried to Chisenga Rural Health Centre (RHC) for safe keeping and rushed to the mainland to organize for more water transport and fuel.
Ms. Phiri explained that it was allegedly at that point that trouble started when one woman returned to her hut and discovered that her stashes of fish were taken away.
She disclosed that the woman fainted in the process and that this ignited the irate fishers who mobilized themselves and lynched the VFMC boss.
More police officers have been dispatched to the notorious Island of Chisenga for re-enforcement in two batches to instill calm.
The enforcement of the annual fishing ban has been met with a lot of resistance by the people of Chisenga who allegedly have been paying the Congolese authorities for their illegal fishing activities.