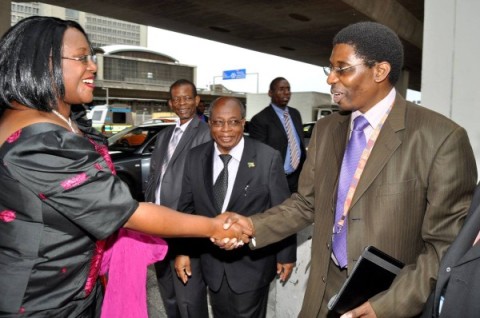 The National Aids Council (NAC) Board has with immediate effect terminated the contract of suspended Director General, Clement Chellah.
And Director of Policy and Planning, Elizabeth Choseni, has been appointed to act as Director General of the National Aids Council until further notice.
NAC Chairperson, Joshua Banda said the Board's decision to terminate Dr Chellah's contract arises from the emerging human resource and related matters at NAC.
Bishop Banda explained that the move is part of NAC's ongoing process of reorganizing and strengthening the institution in order for it to fully discharge its functions of coordinating the national HIV response.
ZANIS Reports that Bishop Banda revealed the development at the on-going NAC cooperating partners retreat in Chisamba today.
Dr Chellah was on December 20, last year, suspended from NAC following what the institution termed as "operational remedial measures which it undertook towards the end of 2013".
And Bishop Banda said NAC will continue to value the support of government, donors and cooperating partners in its HIV/AIDS response programme.
He said the success Zambia has recorded in reducing new HIV infections cannot go without the mention of Government and donor support.