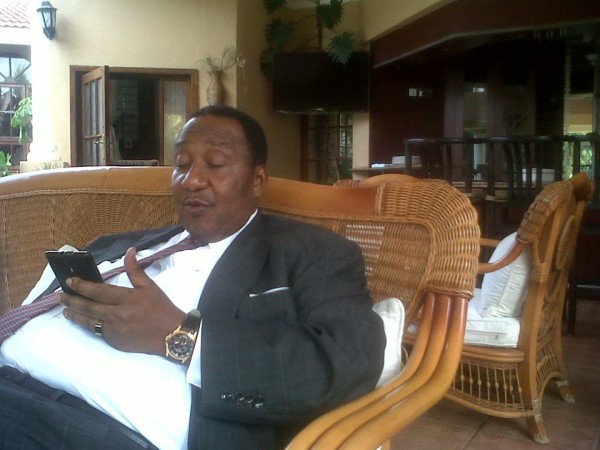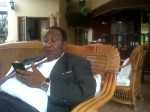 FORMER Minister of Defence Geoffrey Mwamba has threatened to sue 
The Post
 newspaper if it fails to retract and apologise for alleging that he has interest in three other companies which bid for some Zesco contracts.
Mr Mwamba is also demanding K14 billion in libel damages if 
The Post
 does not retract and apologise for alleging that he has interest in Engilex, Premia Supplies Limited and Astro Holdings Limited, the companies which bid for the supply of wooden poles to Zesco.
The Post
 on Wednesday published a story under the headline `
Police questions GBM's daughter Sibongile over the Zesco deal
,"  which stated that Mr Mwamba allegedly had an interest in  Engilex, whose bid price for the contract was K14 billion, Premia with a bid price of US$337,500 and Astro with a bid price of US$405,000.
But Mr Mwamba, through his lawyer Makebi Zulu, said information published in The Post is untrue and borders on malicious falsehood and libel.
This is contained in a letter addressed to The Post newspaper management dated February 5, 2014.
"We wish to advise that our client does not have any interest in the named companies. Had you cared to verify with the Patents and Companies Registration Agency (PACRA), as we did, you would have found that our client has had no interest in the alleged companies, "the letter reads in part.
"You thus have 24 hours to specifically retract and apologise the untruths stated on the front page of your next edition of your publication, failure to which we shall institute further proceedings in the High Court for K14 billion in damages," the letter concludes.
Mr Mwamba said The Post should oblige to avoid the "rigmarole" of court process "whose ghastly cost you will be compelled to bear should you be found liable."
He accused The Post of negligently and maliciously disregarding the professional duty to verify information and published what was not true.
On Tuesday, police in Lusaka summoned and interrogated Mr Mwamba's daughter Sibongile, who is one of the directors in Arizona Marketing and Distribution over the tender to supply electricity wooden poles to Zesco but she opted to remain silent.