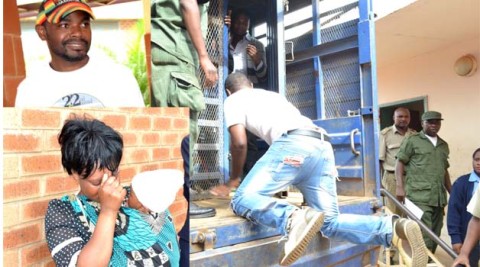 THE Non-Governmental Organisations Coordinating Council (NGOCC) has said there is need to revisit the punishment for sexual offences as the current penalties do not suffice in stopping would-be offenders.
NGOCC executive director Engwase Mwale said in Lusaka yesterday that it was unacceptable for some men to continue abusing vulnerable young girls.
Ms Mwale said the sexual abuse of girls had long-lasting effects on the victims and on society as a whole.
She welcomed the conviction of renowned Zambian musician Clifford Dimba popuraly known as "General Kanene" for the offence of having carnal knowledge of a minor.
"As an organisation, we have been deeply concerned at the ever increasing sexual cases against women and girls in particular.
Studies have shown that the effects of sexual abuse of young girls are intense not only to the victim but also to society as a whole.
"We hope, therefore, that the conviction and subsequent sentencing of "General Kanene" will serve as a deterrent to other would-be criminals who indulge in these evil acts," she said.
Ms Mwale appealed to all stakeholders to revisit the punishment for sexual offences since the current penalties did not seem adequate to stop the vice.
Lusaka magistrate Rogers Kaoma on Tuesday convicted Dimba, after he found him guilty of defiling a grade seven pupil of Kamwala South Township in Lusaka.
Dimba, of house number B/02 Misisi Township, would be remanded in prison until such a time when he would be cause-listed to appear in the High Court for sentencing.
Times