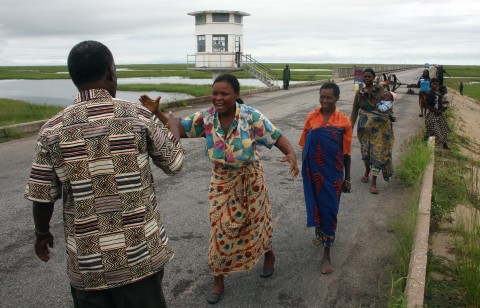 Below are some comments we have received so far from Lusaka Voice Readers  & Bloggers
ADD YOUR VOICE
1.  Somethings are so irrelevant.What does the constitution say about the presidents travel.?Is he entitled to leave days.? Somethings we ask because others have asked.Is the president not a family man a father who also needs privency..Zambians lets complain about real issues that affect us as a people of Zambia.Lets not fight a war we dont. know about.
2. We nid to kno the whr about of his excellency it is a mandet..
3.  We nid to kno the whr about of his excellency it is a mandat..
4.  Obvious, he is a president for the pipo not for himself.
5.  Cn yo garden boy who u pay leave yo house without u knwin?
6. The first question should be who are the employers for Sata?
7.  if u say yes, can u give atleast 5 reasons to y u think so. is he violeting the consitution? of what value is that to the nation? i feel its not always .the president through the media did say that he would be on leave to london and his arrival was announced. did u want the president to write personal letters to each one of us, especially ba HH? on this one, ba HH was not right.
8.  for security purposes no
9. It shudn't be a question coz it shud be a must..!!
10. If not then why should it be kept a secret? If he travelling at his own cost then we don't need to know, if my PAYE and that of thousands of Zambians is what's sending him on a "14 days working holiday" then we deserve to know
11. Sherriff he was elected by the people for the people. So the peope should know what he is doing for them
12.  but what z the difrence wit his sayin gudbye pa his goodmorning my dear frends pa his fb updates.
13.  yes he shud b coz i employed him
14. He uses our money there must be always a press statement from the presidency for the nation to know.
15. He z not a farm admnistrator but a republican president n shud not keep us in th dak.
16. He is a public property, so yes he has to disclose them. Not in detail because of the security nature of the position, but he needs to be transparent and update his people where ever he is going. I think he knows that, is it not the same reason he joined facebook?
17. No not necessary just few policians whats to make political mileage out of this leave the president alone
18. HH can not lead bcoz he has Ill feelings against others
19.  Even in a home when a father is about to a trip far away, he announces and you even ask him to bring u fish when he comes back.
20.  Shld a parent leav hom wthut kids knwing? Dnt ask obvius questions.
21. Is he not human that needs not his privacy?
22. Its normal, isn't it?
What do you think ?