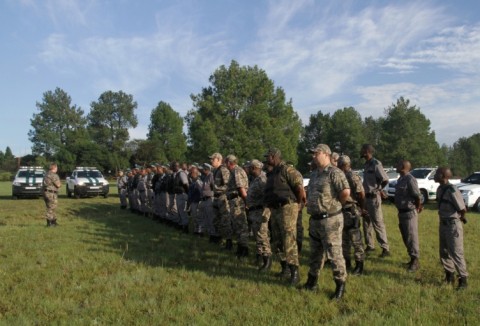 A ZIMBABWEAN businessman was recently thrown out of Zambia for allegedly being a "threat to peace" in the country, officials confirmed Thursday.
Immigration officials said Noah Pasvani, 50 (Noah Paswani), and managing director of Fidelity Security Services was deported from Zambia last Friday.
"Pasvani, a Zimbabwean national was deported under a warrant signed by the Minister of Home Affairs as there were reasonable grounds to believe that his continued presence in Zambia or conduct was likely to be a danger to peace and good order," Zambia's Immigration Department spokesperson, Namati Nshinka, told local media.
Pasvani  (Noah Paswani) was said to have "knowingly acted deceitfully" when he applied for an employment permit as managing director for Fidelity Security Services Zambia Limited, a company which he in fact helped to form and in which he is a share-holder.
"The purpose of Pasvani's  (Noah Paswani) actions was to avoid the immigration requirement to show proof of investment amounting to $250,000 which applies to all foreign nationals wishing to start a company in Zambia," said Nshinka
Pasvani's six-year stay in Zambia was also marred with controversies including allegations of employing unqualified Zimbabweans in his company and bouncing cheques.
Also deported with Pasvani  (Noah Paswani) were six Zimbabweans and a South African national.