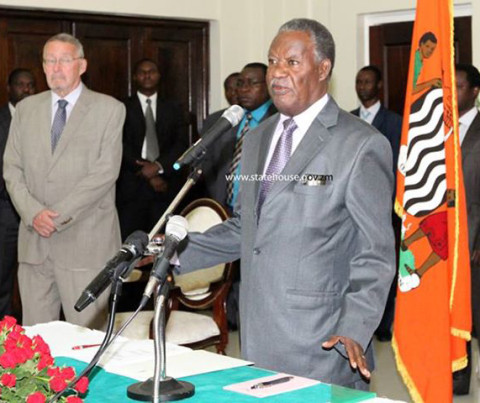 Transparent International Zambia (TIZ) has advised the Patriotic Front (PF) government against taking the path of arrogance in fulfilling promises this year.
TIZ Executive Director, Goodwell Lungu, notes that there were a number of areas in 2013 where the PF did not perform to the expectations of the people upon which they should seriously consider to deliver this year.
Mr. Lungu notes that the PF government involved itself in reckless expenditure in 2013, which should be avoided this year.
He states that the performance of the PF in 2013 was below par because they lamentably failed the people of Zambia.
Mr. Lungu has however applauded President Michael Sata for taking action against the two deputy ministers implicated in misappropriation of Community Development Fund (CDF) following an outcry by stakeholders for the two TO be relieved of their duties.