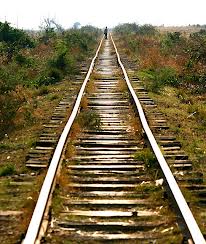 AN unidentified man was yesterday sliced in half after he threw himself in front of a moving train in Ndola.
Acting Copperbelt Police Chief Joyce Kasosa confirmed the incident which happened around 10:30 hours.
Ms Kasosa said the man seemed to have been waiting for the train which was coming from the direction of Kabwe heading towards Ndola, adding that the accident happened between Masala Township and Itawa Flats.
"The driver tried to stop the train but it was too late as it had already ran over the man, cutting him into pieces," she said.
By press time the police had not yet established the identity of the deceased and why he had decided to throw himself in front of the moving train.
A Times of Zambia crew that rushed to the scene found police officers and officials from the Zambia Red Cross Society retrieving the remains from the scene of the accident.
According to eye witnesses who were found at the scene, the man was believed to be in his late 20s.
Times of Zambia