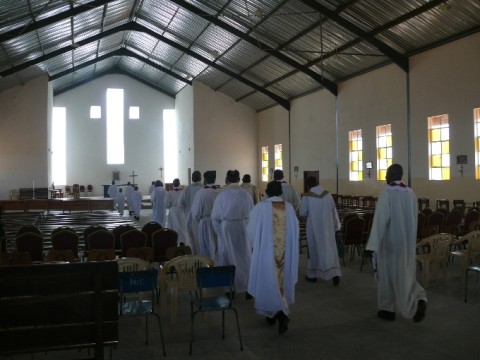 VICAR GENERAL of the Diocese of Mpika Daniel Muba Kashimoto has died.
Father Kashimoto died at 18.45 hours on New Year 's Day at Mpika's Chilonga Mission Hospital.
Zambia Episcopal Conference (ZEC) General Secretary Cleophas Lungu who confirmed the death said Fr Kashimoto had been battling with cancer.
"He will be buried at the priests' cemetery at Chilonga Mission after a requiem mass at St Andrews Parish on Saturday," Fr Lungu said.
Fr Kashimoto was born on March 12, 1963 in Mpika and attended Lusaka's St Dominics Major Seminary for his theology studies and Kabwe's Mpima Major Seminary for his philosophy studies.
He held several positions at the Mpika Diocese before being appointed Vicar General two years ago.
A Vicar General is a deputy to the bishop in a diocese.
Daily Mail