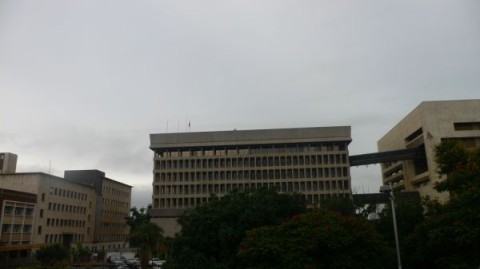 THE Banking sector's regulatory capital base has increased by K2.60 billion accounting for 101.6 per cent as at November 31, 2013 while, four out of the 19 registered commercial banks have failed to beat the December 31, 2013 deadline.
To this effect, the Central Bank has approved the recapitalisation plan that extends the deadline beyond the December 31, 2013 for the remaining four commercial banks due to extenuating circumstances.
One bank has opted to became a non-bank financial institution.
In a statement issued in Lusaka yesterday, Bank of Zambia (BoZ) head of public relations Kanguya Mayondi said, only 14 banks in operation have met the primary regulatory capital requirement.
Six foreign owned banks have fully met and exceeded the K520 million capital obligation while two local banks have exceeded the K104 million target.
The Central Bank said Six foreign banks have opted to convert into local banks and have fully met and exceeded the K104 million capital requirement, adding that they were yet to transfer the equity stake to Zambian citizens.
Last year, the BoZ issued the CB circular Number: 02/2012 'New Capital Adequacy Framework' in which the minimum capital requirement for banks was adjusted upwards to K104 million for local banks and K520 million for foreign banks.
Further, the commercial banks were given an extended deadline of up to December 31, 2013, to submit the recapitalisation plans to the Central Bank on how they intended to meet the new minimum requirement.
As a result of this policy measure, BoZ said the quality and quantity of the banking sector significantly improved.
The sectors paid up common shares accounted for the largest component of the primary regulatory capital of 64.8 per cent as at end of November 2013 compared to 14.9 per cent as at end of January 2012.
This increased by K 2.97 billion accounting for 777.4 per cent from K0.38 billion as at end the of January 2012 to K3.35 billion as at end of November 2013, largely on account of fresh cash injections and capitalisations retained earnings.
 Times of Zambia