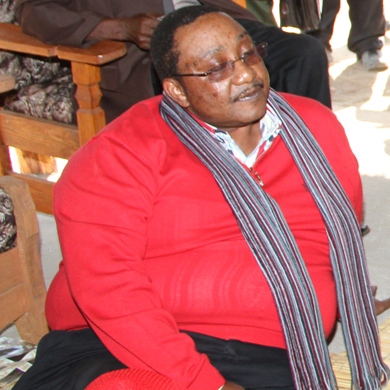 Patriotic Front (PF) Kasama Central Member of Parliament Geoffrey Mwamba has dared the police to arrest him if he has done anything wrong.
Mr. Mwamba made the remark in a telephone interview with ZANIS in Kasama after he was forced to stay away from a live programme on Radio Mano Community Station due to police presence at the institution.
Mr. Mwamba who resigned early this week as Defense Minister accused the police of planning to arrest him if he had featured on the Radio Station.
Meanwhile, Mr. Mwamba has apologized to Kasama residents for failing to appear on a scheduled radio programme but promised to speak out at on an appropriate time.
Mr. Mwamba popularly known as GBM says he wanted to appear on Radio Mano to clarify matters to his constituents following his abrupt decision to resign as Defense Minister.
QFM Zambia