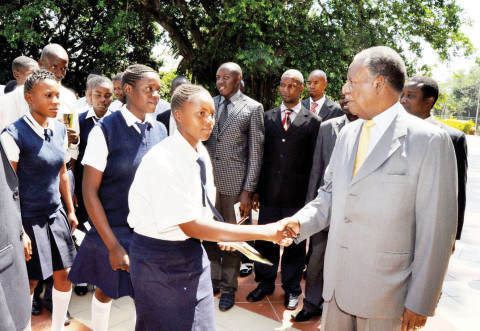 COPPERBELT PF district vice-chairman Anthony Katongo says Government is committed to providing free education to all Zambians and will ensure that learning institutions adhere to the policy.
Mr Katongo said in Ndola yesterday that hurdles impeding implementation of this policy in some learning institutions will be cleared.
Speaking on the Sun FM Radio programme Public Forum,  Mr Katongo said the government is committed to offering free education to all Zambians and getting rid of any charges at institutions of learning.
Mr Katongo was reacting to a caller, who wanted to know if the PF government had departed from its campaign promise of offering free education to all Zambians.
"The PF is committed to free education but we are having challenges with only a few school boards that are still asking for some fees.
"Government will surely come up with something and ensure there are no charges in schools," the former mayor of Ndola, said.
And on Government's dismissal of striking nurses country-wide, Mr Katongo said Government had no option but to do so because of the nurses' decision to go on strike while negotiations with the concerned parties were still on.
"It was a painful decision to make. The PF wants to create jobs and Government was just under pressure and to make such a decision, it means Government was pushed against the wall," he said.
MMD provincial information and publicity secretary, Yotam Mtayachalo said the country's labour laws do not provide for a legal strike but reacted sharply against the labour movement in the country for being too weak.
Mr Mtayachalo, who was also on the panel, said it was saddening to watch the labour movement take the back seat and allow Government to dismiss nurses.
A former trade unionist, Mr Mtayachalo said the labour movement has a mammoth task in labour matters and should work hard in the representation of the workers in the country.
Another panelist, United Party for National Development provincial publicity secretary Kennedy Kalunga asked the government to reinstate the health workers unconditionally to address challenges in the affacted hospitals.
 Daily Mail