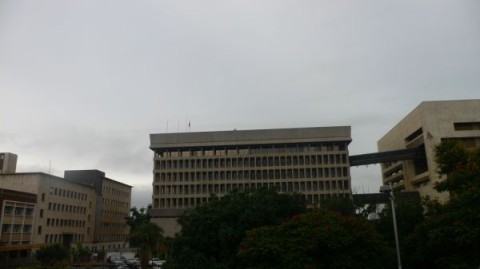 THE Bank of Zambia (BoZ) should consider extending the deadline in which commercial banks are required to meet the minimum capital requirement in an event where some fail to meet the December 31 target, a business and investment analyst says.
Cuthbert Malindi observed that some commercial banks are likely to fail to meet the statutory requirement due to the re-adjustment of operational models and cost structures they did to remain profitable after the BoZ capped the lending rates for banks.
"I would argue that the combination of reduced lending rates and possibly lack of bankable investment opportunities have played a part in the reluctance or glacial speed at which banks have moved to meet the requirement," he said.
Last year, BoZ revised the capital requirement for local and foreign banks to K104 million and K520 million, respectively, setting December 31, 2012, as the deadline, but the altimatum was later extended to this month-end as many banks failed to meet the threshold.
The adjustment is aimed at increasing liquidity for the banks in order to reduce the cost of finance, particularly for the small and medium-scale enterprise (SME) sector.
Mr Malindi said in response to a query on Thursday that the revision is too high for most banks to meet.
"The time set to meet the requirements may have been a bit steep – the [amount] is high when you consider where the previous were at…Perhaps more consultations and research should have taken place to understand the appropriate quantum," he said.
He said it is likely that most banks have reduced lending especially to SMEs in a quest to meet the minimum threshold.
Mr Malindi has since urged the central bank to engage commercial banks and come up with the appropriate levels.
Recently, BoZ governor Michael Gondwe said many banks had met the threshold although the central bank is expected to review the progress made by other commercial banks by the end of the year.
SOURCE: Zambia Daily Mail