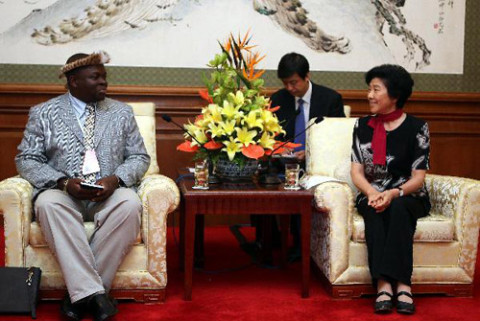 CHIEF Madzimawe of the Ngoni speaking people has called for effective dialogue between Government and traditional leaders to address the various problems faced in the distribution of customary land.
Chief Madzimawe appealed to Government to consider revoking the ban slapped on the distribution of customary land to facilitate for dialogue.
He said the Ministry of Lands should call for a meeting with all the 280 chiefs in the country to discuss how land can be managed for the benefit of citizens.
Lands, Natural Resources and Environmental Protection Minister Harry Kalaba last week announced that Government had banned allocation of customary land.
Mr Kalaba said Government would introduce security tenure for land in customary areas and also finalise the land policy for proper land management in the country.
Chief Madzimawe said in an interview yesterday that Government needed to meet all the chiefs unlike meeting few chiefs from the majority to come up with decisions.
He said traditional leaders were disturbed with the decision to ban on customary land allocation.
Chief Mdazimawe said it was unfair for Government to maintain the ban, saying chiefs did not sell land as the law opposed it.
He said the current Land Act of 1995 required traditional leaders to consult the President before they give out land, saying they did not give out land without authority.
He said Government should single out the chiefs committing the crime in an effort to curb illegal land allocation
 Times of Zambia